Do you really have to wear your S&M bondage outfit on a trip to the grocery store?
Girl wears S&M bondage outfit to supermarket
---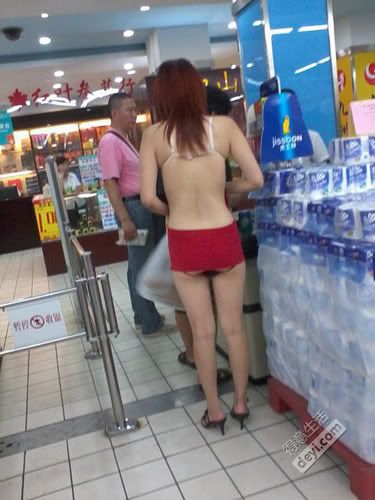 So hello, good morning, where's your pants?!?!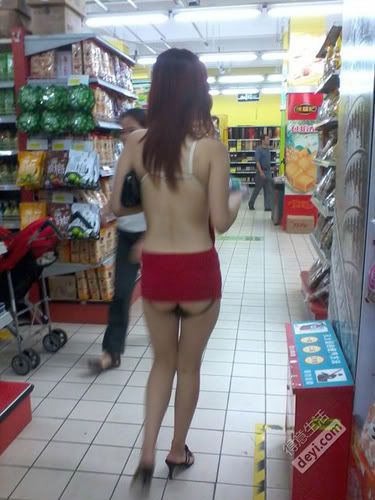 This girl was was some supermarket in China dressed like this.. I wonder how her face looks like..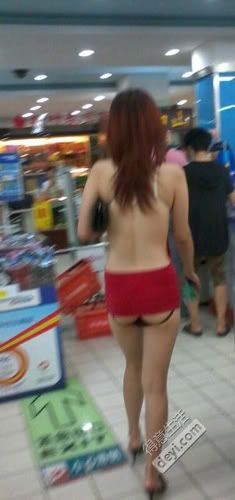 Doesn't look like she's wearing underwear too LOL!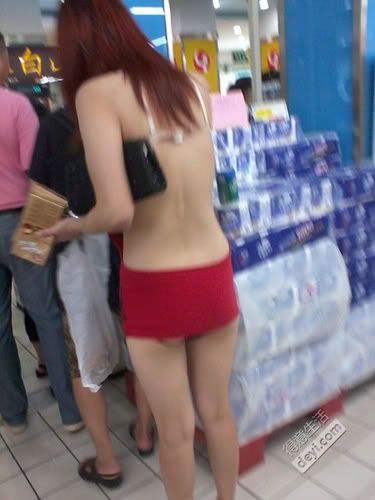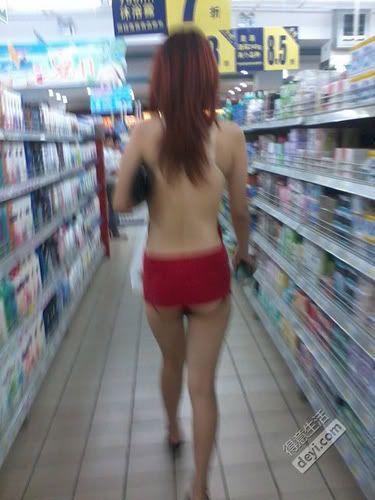 Seriously…. WTF!!??
I feel like giving her a wedgie…. hahahaa.
Posted on August 28, 2012, in Amazing, Bizarre, Disrespectful, Dumb, Funny, Nudity, Sex, Weird, WTF??. Bookmark the permalink. Leave a Comment.